European

Policy Summary
Summary of single trip European Cover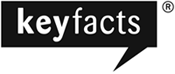 The information given here is only a summary of the cover provided. Full terms and conditions can be found within the policy document so please take time to read this and understand the cover it provides.
Please note the following important information
The insurer of European Vehicle Breakdown Cover is Inter Partner Assistance S.A (IPA) which is fully owned by the AXA Assistance Group, The Quadrangle, 106-118 Station Road, Redhill, Surrey RH1 1PR. AXA Assistance (UK) operates the 24/7 motoring assistance helpline.
This is a vehicle breakdown policy, which provides breakdown help and benefits for the specific vehicle and period shown on your European Breakdown Cover policy schedule. Countries covered are as follows:
Andorra, Austria, Belgium, Bulgaria, Croatia, Czech Republic, Denmark, Estonia, Finland, France, Germany, Greece, Hungary, Italy, Latvia, Liechtenstein, Lithuania, Luxembourg, Monaco, Netherlands, Norway, Poland, Portugal, Republic of Ireland, Romania, San Marino, Slovakia, Slovenia, Spain, Sweden, Switzerland and dependent Islands of the above mentioned countries (and the UK when driving to/from your point of departure/arrival).
Breakdown cover applies to the vehicle shown on your policy schedule, which must be a UK registered (private, hired, leased or company owned) car or motorcycle, less than 11 years old when your journey starts. It must not exceed the following limits: 3,500 kg gross vehicle weight or, 5.1m in length, 1.95m in height and 2.1m in width. (temporary additions such as roof boxes do not count).
Caravans & trailers can be covered for an additional supplement. They must not exceed 8m in length, 3m in height and 2.55m in width.
The maximum number of vehicle occupants is seven including the driver.
Only return journeys starting and ending in the UK of up to 31 days duration are covered.
Breakdown cover can be purchased anytime before leaving your UK home address, and must be bought for the entire period you are away.
At the start of cover, your vehicle must be in good working order & serviced in line with the manufacturer's servicing schedule (not necessarily at a main dealer)..

Vans are not eligible for breakdown cover unless we have given you our written permission.
Breakdown cover commences at 00:01 hours on the first day of cover as shown on your policy schedule.
You must carry a serviceable spare tyre and wheel, or if not designed to carry one, the manufacturer's supplied alternative, e.g, aerosol repair kit.
Significant features

24/7 English speaking emergency helpline.
Covered events are: mechanical breakdown, fire, flat tyre, flat battery, having no fuel, putting the wrong fuel in, accidents (accident recovery costs are limited to a maximum of £100 – your vehicle insurer may cover costs in excess of this).
No excess charges.
Roadside assistance and up to 60 minutes labour.
Local recovery to the nearest suitable repairer.
Cover to re-establish the vehicle's security following theft/attempted theft.
Delivery of replacement parts not available locally.
Vehicle hire or other transport to continue your journey, or overnight accommodation whilst your vehicle is being repaired.
Provision of an alternative driver if you are medically unfit to drive home.
If you can't use your own vehicle to return home, the cost of returning you, your passengers and your vehicle home.
Cancellation Period
If you wish to cancel this cover, you have 14 days from the time you receive the policy documentation to do so, by contacting Breakdown Direct at info@breakdowndirect.co.uk, or through your online account. We will return any premium paid providing, 1) no claims have been made on the policy during that time and/or, 2) your journey has not already begun, less an administration fee of £10.
Claim Notification
To obtain Breakdown assistance in the UK, contact the 24 hour emergency helpline on: 0800 389 5424
0800 389 5424 or 00 44 1737 815224
00 44 1737 815224 when outside the UK
Making Yourself Heard
Our aim is 100% customer satisfaction, but, if you have a complaint about Breakdown Solutions Ltd, please contact the Customer Service Manager at Breakdown Direct on csm@breakdowndirect.co.uk.
If you have a complaint about breakdown cover you can write to the Quality Manager at IPA in Redhill, RH1 1PR or telephone 01737 815023
01737 815023.

If it is impossible to reach an agreement you have the right to make an appeal to the Financial Ombudsman Service, South Quay Plaza, 183 Marsh Wall, Docklands, London E14 9SR or telephone 0800 023 4567
0800 023 4567.

Details about the regulator
IPA and Breakdown Solutions Ltd are regulated by the Financial Conduct Authority (FCA). The FCA website includes a register of all regulated firms, can be visited at www.fca.gov.uk/register, or they can be contacted on 0800 111 6768
0800 111 6768.
We are members of the Financial Services Compensation Scheme (FSCS). The FSCS offers protection for customers of financial services firms. Further information can be obtained from www.fscs.org.uk
Eligibility: UK registered cars & m/cycles (private, company, hired, leased) under 11 years old (sorry no vans).

Return journeys only. Buy any time before leaving your UK home address.

Documents delivered to your inbox, or postal option.

Vehicles up to: 5.1m L, 1.95m H & 2.1m W. (temporary additions eg, roof boxes don't count) 3,500 kg GVW

All prices include tax